An Eclipse plugin for Symfony and the Symfony components . Features include:
Codeassist for Symfony specific elements, like services, routes, template paths, entities, translations and twig blocks.
Navigation: Hyperlinking of routes, templates, twig blocks/functions/filters and services
Annotation support
Twig support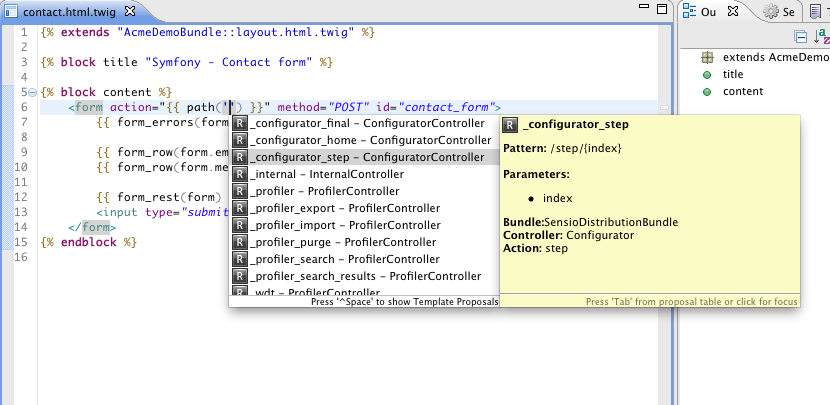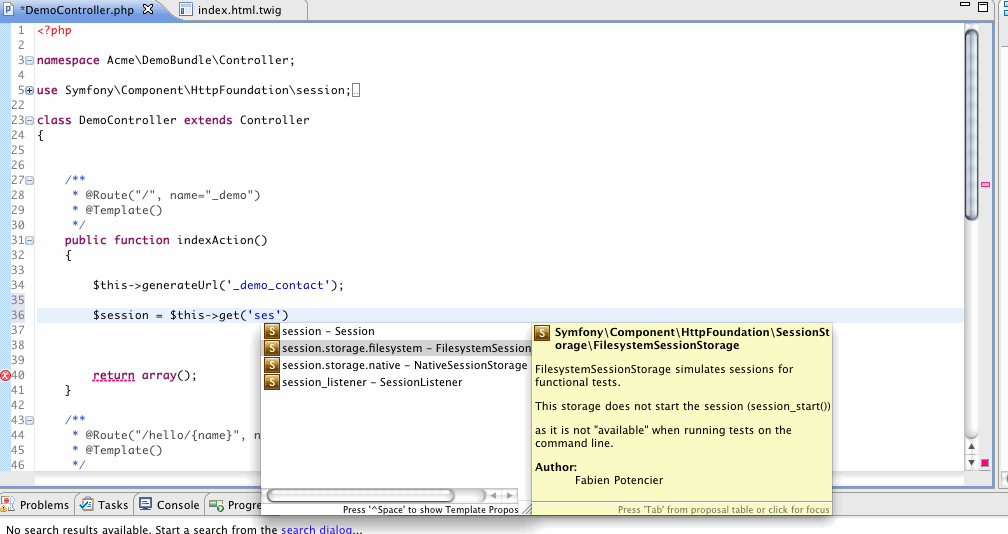 Initialize a new composer.json file
Search packagist.org for packages and install them in your project
Install/Update dependencies
Visualize your dependencies via a dependency graph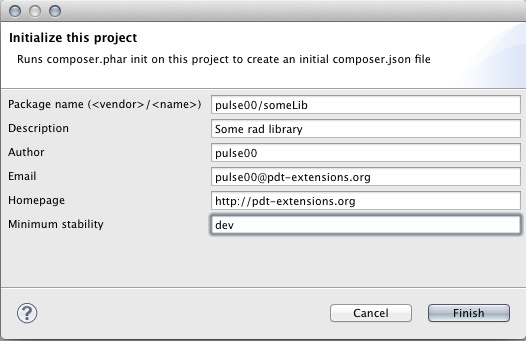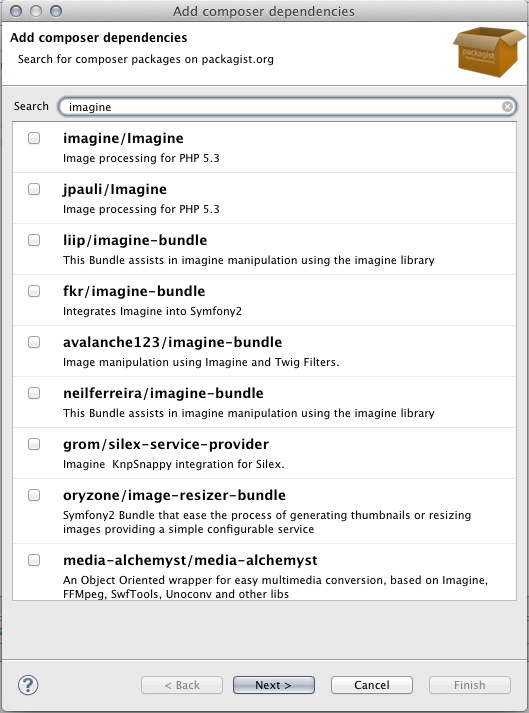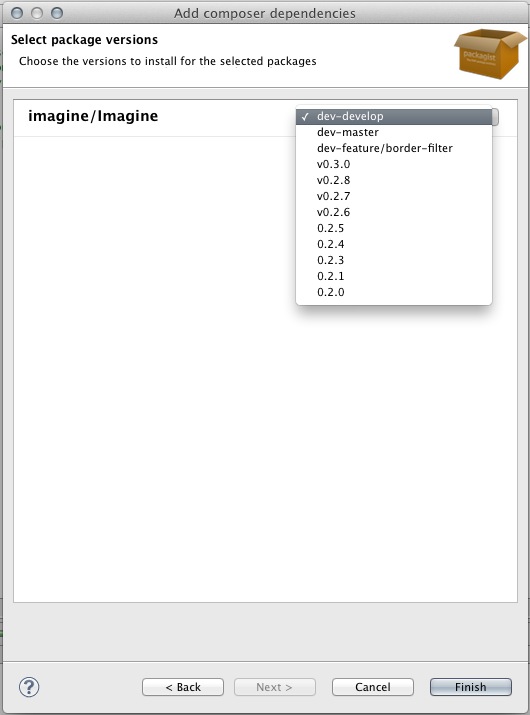 Eclipse support to edit and run phing build scripts.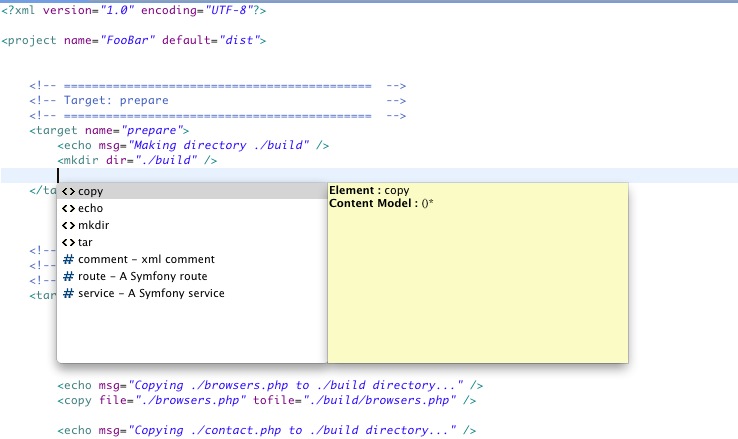 Yiiclipse integrates the Yii Framework into PDT. Install it to get the following features:
New Yii Application Wizard
Navigation
Code Completion

Yii::app()->[CWebApplication] type inference.
View $this (CController) type inference
$this->widget alias completion
Yii::import alias completion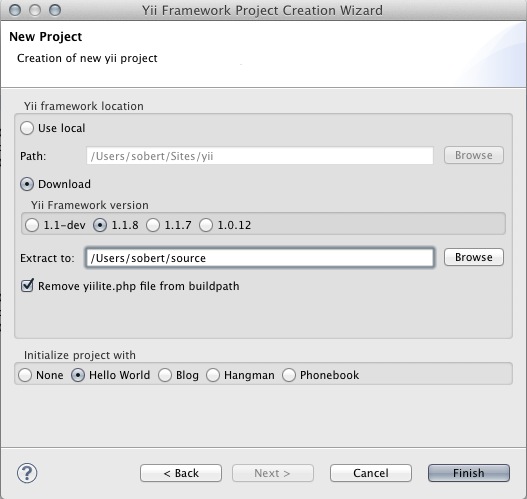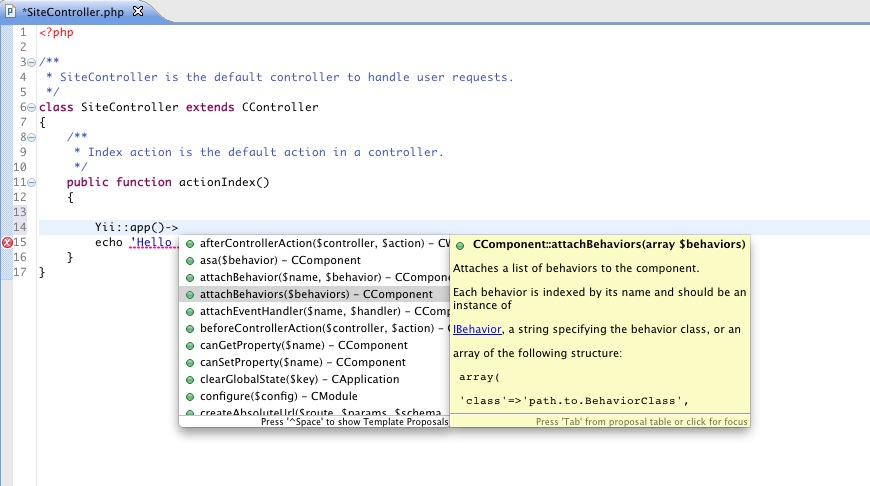 Provides support for the following Drupal files types:
*.module
*.install
*.test
*.info
*.theme
*.engine